SEA AREAS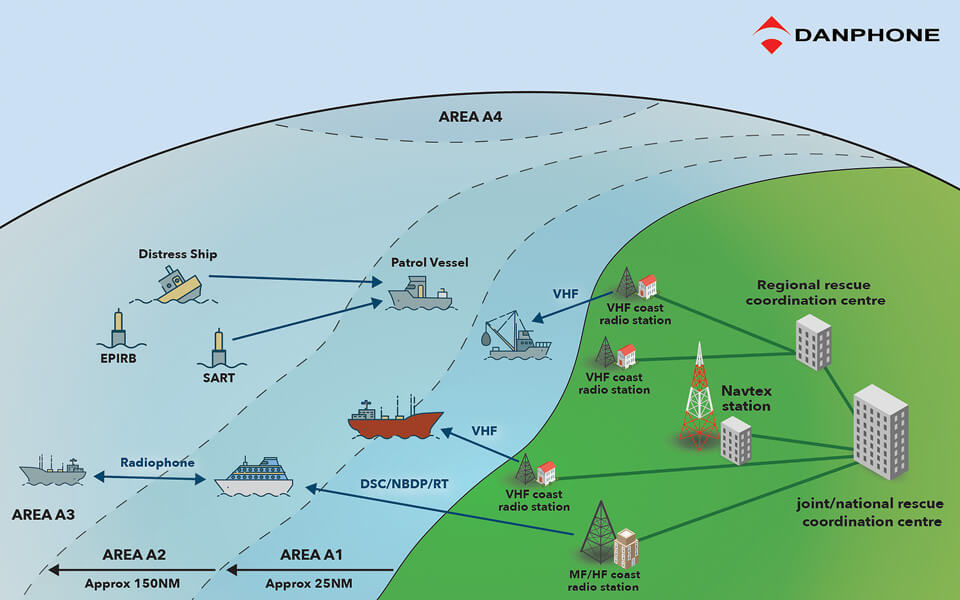 The GMDSS operates over 4 sea areas of coverage from shore to ship. The 4 sea areas are classified as: A1, A2, A3 and A4. 
Sea area A1: Covered by VHF radio enabling Digital Selective Calling (DSC) and Radio Telephone (RT). Determined range of approximately 20-30 nautical miles.
Sea area A2: Covered by MF radio also enabling DSC and RT. Determined range up to 150 nautical miles.
Sea area A3: Covered by HF radio and Inmarsat geostationary satellite enabling DSC and satellite communication 70°N and below 70°S.
Sea area A4: Categorized as the polar regions above 70°N and below 70°S. This area requires HF radio with DSC.