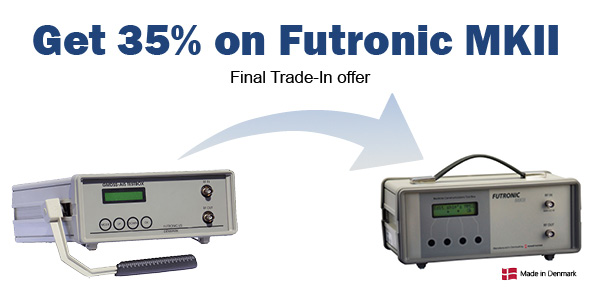 fnfghhghghjb
hgjhghjghjghjb
MKI SUPPORT IS COMING TO AN END
The Futronic MKI has been in operation since 1994 and was superseded by the Futronic MKII in 2012.
It becomes more and more difficult to keep maintaining and calibrating the Futronic MKI.

Therefore the calibration price for MKI will be raised and support on Futronic MKI will be phased out within 2023.
So we offer our MKI customers 35% in discount when trading-in for the lastest generation - Futronic MKII.
What you get with Futronic MKII
Still not sure if you should upgrade your Futronic MKI to Futronic MKII?
 
Enhanced battery - One full day of normal operation without re-charging.
Smaller dimensions and reduced weights - Almost half of the MKI.
Combined tests.
USB connection to PC or laptop.
Remote control via PC.
Free online software updates and many more features.
5 years warranty.
We are here to help you
Danphone A/S has sold more than 2000 Futronic test boxes in more than 85+ countries worldwide. 

So if you need any further information or just want to accept our trade-in offer, we are here to help you.

Contact us at:
danphone@danphone.com or phone +45 96 44 44 44 to request an offer.