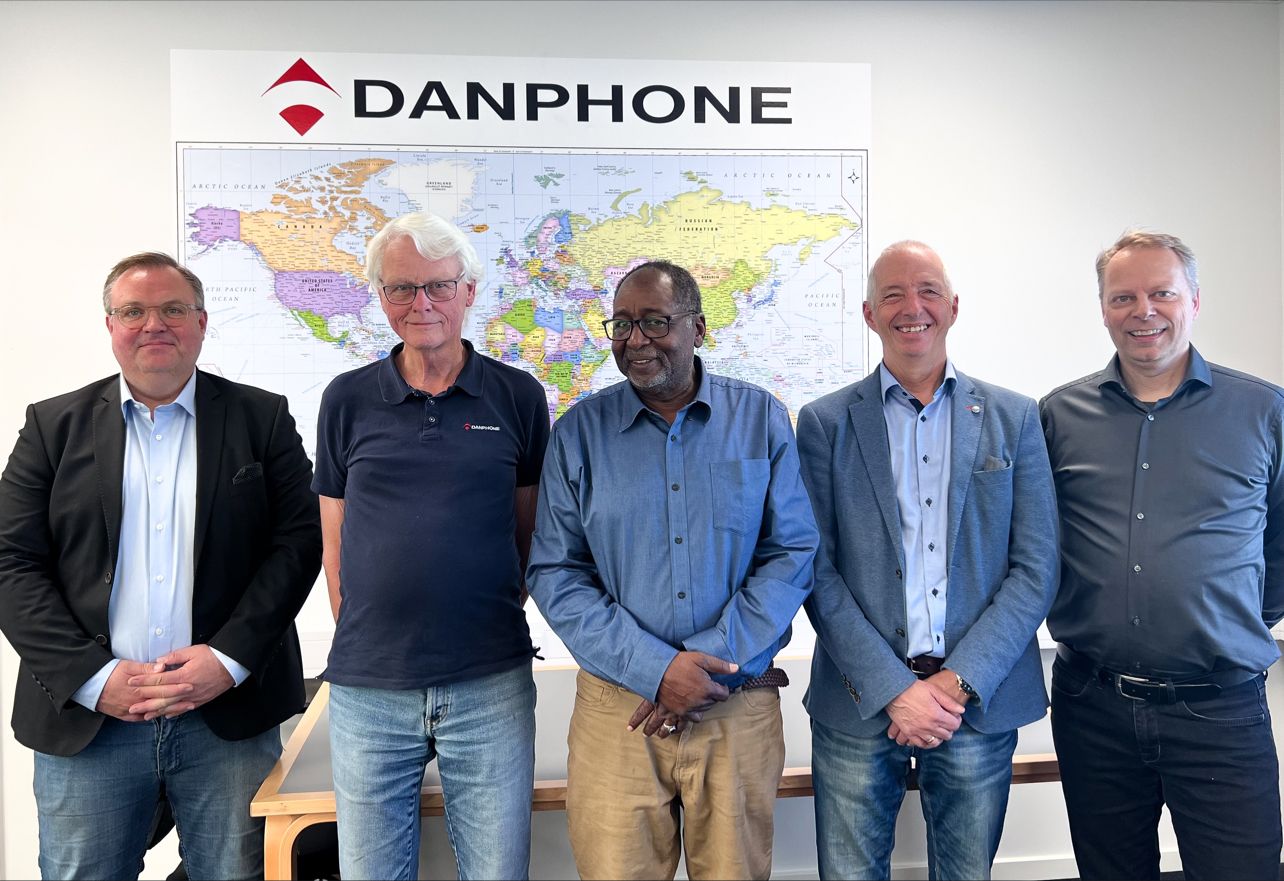 Danphone Modernizes Maritime Communication at Port Sudan
Port Sudan, a pivotal hub for regional maritime trade, has taken a monumental step towards enhancing its efficiency and safety in the world of maritime communications. Collaborating with Marine Equipment & Services Co. Ltd., we at Danphone, a leading maritime communication technology provider, embarked on a transformative project to modernize the naval communication systems of this bustling port.
The success of this project has been a result of collaborative efforts from various entities, as mentioned, Marine Equipment & Services Co. Ltd., the driving force behind the initiative. Together with the Sea Port Corporation Sudan (SPC), under the Ministry of Transportation in Sudan, they've undertaken the formidable task of upgrading Port Sudan's maritime communication capabilities.
The project's objective was to establish modern, reliable coastal communication systems, a vital component for maintaining effective operations, ensuring the safety of all vessels in the area, and sustaining regional significance.
This project saw the involvement of us, Danphone, as one of the primary vendors for the SPC. Their contributions ranged from providing critical technical information and extensive discussions with the SPC's technical team to delivering a comprehensive technical catalog. With Port Sudan's strategic location and significance in mind, Danphone meticulously addressed all inquiries and concerns, leveraging their vast expertise to craft the optimal solution for this project.
The importance of this project reached far and wide, capturing the attention of maritime media. Some honorable mentions are the Danish news media "Søfart" and the English news media "Hellenic Shipping News" that featured comprehensive articles highlighting the significance and impact of Danphone's involvement. These articles not only reflect the scope of the project but also showcase how it aligns with international maritime standards. 
The results are profound. Danphone's implementation of their GMDSS technology ensures that Port Sudan adheres to the guidelines set by the International Maritime Organization (IMO) and the International Association of Marine Aids to Navigation and Lighthouse Authorities (IALA). This new system is designed for resilience, with backup transmitters, versatile VHF communication capabilities, and a centralized control hub. Its user-friendly software allows for streamlined monitoring, ensuring rapid responses to maritime crises.
By introducing this advanced system, Danphone empowers every operator to access all available radios simultaneously, thanks to enhanced system redundancy. It promises not only to minimize disruptions but also to enhance safety, demonstrated by its potential to prevent incidents similar to the infamous Suez Canal blockage in 2021.
All equipment is expected to be delivered, with installations soon to follow. This project signifies a significant milestone for Danphone, as they have now successfully delivered coastal radio and safety communication solutions to five countries in the Red Sea area, effectively covering the main parts of the region.
But this achievement was not solely the result of one person; it was a collective effort involving numerous dedicated individuals. We extend our heartfelt thanks to those who made this vision a reality, particularly Mr. Yousif Mohamed Aboubaker Ahmed from Marine Equipment and Services Co. Ltd. and to Mads Kaasgaard from Public Image, whose valuable contributions helped bring the project into the public eye.
Their expertise and commitment were instrumental in ensuring the success of this project. The new communication system not only strengthens Port Sudan's maritime capabilities but also exemplifies our dedication to international standards, making the seas safer and more efficient for all. We at Danphone are filled with joy and gratitude for everyone involved in developing this critical infrastructure in Port Sudan.
Read more about this project on these Danish and English news media:
Dansk GMDSS-specialist vinder ordre i nøglehavn for Suez-trafikken (soefart.dk)
Nordjysk kommunikationsspecialist får vigtig afrikansk ordre (electronic-supply.dk)
Danske Danphone-kystkommunikation ved Port Sudan - Nyheder - Automatik & Proces - Dit tekniske fagblad inden for automation og procesteknik
Danphone skal modernisere kystkommunikationen ved Port Sudan › Wireless, tele og data | Elek-Data.dk
Danphone moderniserer kystkommunikationen ved Port Sudan - Leverandører, Nyheder og Viden (altomteknik.dk)

Or for articles in English:
Danphone modernize maritime communication at Port Sudan | Hellenic Shipping News Worldwide
Port Sudan to improve its maritime communication systems - Container News (container-news.com)
Danphone to Modernize Maritime Communication at Port Sudan | Maritime | News (offshoresource.com)
Port Sudan to improve its maritime communication systems - Maritime Shipping News (maritime-network.com)
Danphone modernize maritime communication at Port Sudan | Hellenic Shipping News Worldwide